5 Tricks I Use to Stay Focused and Get More Done
If you've been reading this blog for any length of time, you've heard me talk about how distracting technology can be.  I love the guilty pleasures of watching funny cat videos and last night's monologue by Stephen Colbert, so I've had to find some great tricks to minimize the distractions of my technology. I'm happy to share them with you!
Trick #1 – Snooze Tabs
When I run across a website or YouTube video I want to check out, I try to save it for a later time by leaving that browser tab open.  But when I have all of these tabs open in my browser, I find myself getting pulled to look at them.  So I find I can waste a lot of time going back to the tabs to check out what's there, or getting sucked into watching a video now that I had intended to watch later.
One trick I have to deal with this is a plugin on my Chrome Browser called Snooze Tabs.  This allows me to make a tab disappear and come back later at a specified time.  Here's a screenshot:
Trick #2 — Boomerang
Many of us have the habit of combing through our inbox over and over, checking to see which emails need action now.  To minimize the number of emails in my inbox and reduce distractions, I use Boomerang to send emails away until a later date.  So if I have an email that I can't take action on until later, I snooze it until when I need to see it. It disappears from my inbox and doesn't distract me. I don't have to worry that I might be forgetting something. Then it reappears when I need to act on it.
Trick #3 – Gmail Priority Inbox
How often have you opened your email program to compose a message to someone, and then got distracted by the messages sitting in your inbox?  To get around this, I use the "priority inbox" layout in Gmail (instead of using the default tabs). This hides the emails in my inbox and still lets me compose emails I need to send.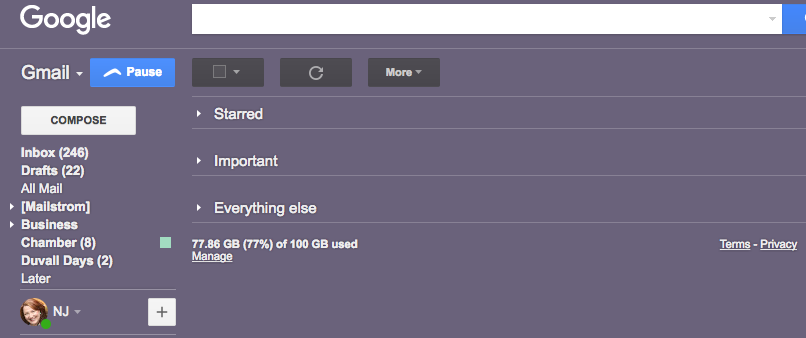 Trick #4 – Strict Workflow
Certain websites are very enticing, and when I'm trying to avoid doing something, their pull is even stronger.  I use the Strict Workflow plugin on my Chrome browser to temporarily block access to sites I specify.  All I have to do is click on the tomato in my browser taskbar and it puts me into "focus mode" for 25 minutes. During that time, I'm prevented from accessing the sites I've added to my blocked list and I'm intentionally focused on getting something done.
Trick #5 – AI's Are Your Friend (Alexa, OK Google, Siri, Cortana, …)
How often do you go to your computer or your smartphone for a simple task like adding something to your calendar … and get distracted by all the shiny objects beckoning for your attention?  Another strategy I use is to avoid looking at a screen for those types of tasks as much as I can.  When I need to add an appointment to my calendar, instead of going to my computer where I can easily get pulled into unimportant tasks, I use my Amazon Echo to add the appointment.  I simply say, "Alexa, add an appointment to my calendar for tomorrow at 8am".  She asks what the appointment is for then adds it to my Google calendar.  I also use my Echo to add items to my shopping list and my task list.
It all adds up to big time
Have you ever had a faucet leak?  Isn't it amazing how quickly that little drip can amount to a full sink?  The same is true for the productivity leaks from all these little distractions in your day.  Plug these leaks – stop the distractions and focus – and you'll get so much more done in the same amount of time, you won't believe it.
If you want to plug even more productivity leaks join the Upcoming FREE 7 Day Digital Detox Challenge.
Six days of help to support to reduce time spent on technology culminating in a Technology Free Day.
If you are interested in participating join the challenge here https://app.convertkit.com/landing_pages/252456?v=6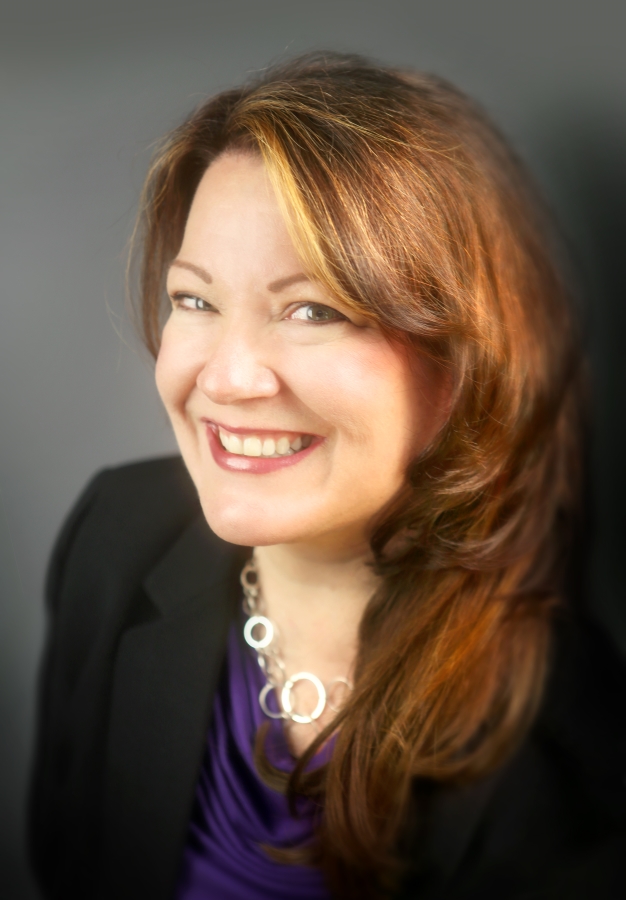 My biggest regret in life is not spending more time with my son when he was little because I was overworking. Today I help digital entrepreneurs break through their resistance to change and tame their tech habits so they can take back control of their day, focus on what really matters and have more time to spend with the ones who matter most. I do this through my free trainings, online group programs, and personalized coaching sessions.  Learn More >>