Fundamentals to a Fulfilling Life — Assessment
There are Five Fundamentals to a Fulfilling Life.
Take the assessment below to find out where you stand in each of these 5 key areas.
Score 1 point for every "yes" answer.
Health
☐ Do you sit at your computer all day with little or no exercise?
☐ Do you drink coffee, coke, or energy drinks as a pick me up?
☐ Do you eat fast food or food that comes in boxes?
☐ Do you eat candy, desserts, or sugary drinks?
☐ Do you drink frequently, smoke cigarettes, or use drugs?
Relationships
☐ Has it been more than a month since you were "out on a date?"
☐ Have you heard your mother/father/friend/loved one say "you never call!"
☐ Do you only know what's going on in your friends' lives from Facebook?
☐ Do you feel like you can never truly "be yourself" around other people?
☐ If your car broke down, would it be hard to think of someone to call (other than AAA)?
Fun
☐ After work, do you zone out in front of the TV?
☐ Are your arts & crafts tools getting rusty and gathering dust?
☐ Has it been longer than a week since you actually laughed out loud?
☐ Have you skipped vacations because of work demands?
☐ Do you feel like you're stuck in the same old rut?
Rest
☐ Do you sleep less than 7 hours per night?
☐ Do you work more than 8 hours a day?
☐ Do you work more than 5 days a week?
☐ Do you check emails and texts at night?
☐ Do you usually work straight through lunch?
Work
☐ Have you lost that feeling of excitement for the work you do?
☐ Do you spend more time "in the weeds" than you do "looking at the big picture?"
☐ At the end of the day, do you feel like you really didn't get anything done?
☐ Do you spend more than an hour a day on tasks that you really dislike?
☐ Do you feel like your work doesn't make a positive difference in the world?
If you scored 3 or higher in any one area, there are big issues you need to address in order to have a fulfilling life.
Health
We all strive for financial success, but life is empty if that's all you have. No one has ever said on their death bed "I wish I'd worked more hours" but they almost always say "I wish I'd taken better care of myself." Health is fundamental – without it, our energy is decreased, our quality of life suffers and we can't properly focus to achieve success. Poor health means a shorter life.
Relationships
The new science of happiness is proving that the predictor of people's happiness is the quality of their relationships. The meaning of life truly is to love well and be well loved. It's important to cultivate your personal relationships while you're striving for financial success – the idea that you'll do it "once you get there" is folly.
Rest
It's obvious to us that professional athletes need a break between periods of exertion in order to achieve peak performance. Working without rest diminishes our productivity, which forces us to work longer hours … and get less done. Studies have shown that working more than 40 hours a week actually diminishes our output.
Fun
By turning our attention away from work and our stresses and obligations, we open the door to inspiration and creativity. Stress is the number one cause of disease, and laughter has been scientifically proven to have positive health effects. Fun is an essential component of an enjoyable life – play is creatively liberating and fun just plain makes you happy.
Work
Unless you're a trust fund baby, you have to work. But when your work lights you up and you feel like you're making a difference in the world … and when the things that you're doing are the "right" things … work can feel more like play than work. Thomas Edison said "I never did a day's work in my life. It was all fun."
---
Left uncontrolled, the apps and software you use to run your business will end up stealing your time and robbing your focus … leaving you with a full task list and no time for the important stuff — like relationships, your health, and taking action on the things that will create even more success for you.
Take our quiz to see where your technology is stealing your time so you can get started with reclaiming it.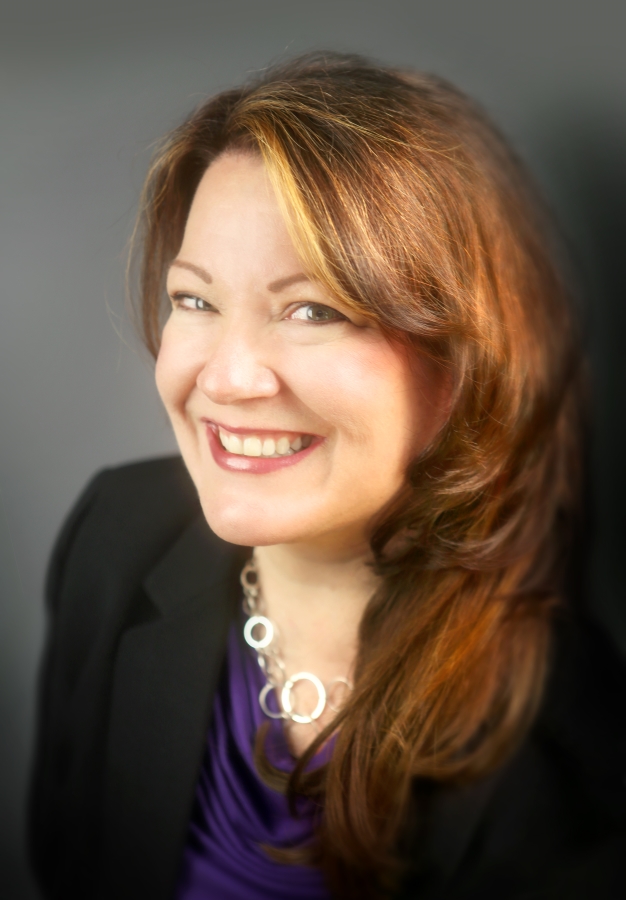 My biggest regret in life is not spending more time with my son when he was little because I was overworking. Today I help digital entrepreneurs break through their resistance to change and tame their tech habits so they can take back control of their day, focus on what really matters and have more time to spend with the ones who matter most. I do this through my free trainings, online group programs, and personalized coaching sessions.  Learn More >>